Is Instagram Marketing going to work for my business?
Social media marketing is an essential part of the marketing mix, but needs to be used correctly and be relevant to your audience and business model. As part of a wider series on social media platforms, lets look at whether instagram is right for you, and if so, how best to use it.
What makes Instagram different.
Let's start by saying that each social media platform has its strengths and weaknesses and you need to be clear on which one is right for your business. Facebook's audience is still substantially bigger ( 3-4 times bigger) than instagrams, but Facebook wouldn't have spent $1bn on the platform if it didn't see some benefits!
Instagrams strengths relate to the use of video and imagery to create a story and convey a message more effectively than other platforms. Other platforms may also have the ability to add images, but instagram is built around this so it just does it more easily and quickly.
Messages are small, which while it limits the depth that you can go into, does lend itself to the low attention spans of modern audiences, and means you need to be focussed on your communications objectives. It also means that text heavy content doesn't work too well, and facebook users are much more likely to engage with text based content than instagram users.
This has led to Instagram being a highly effective microblogging tool, allowing brands to keep in regular, easy to digest contact with its audience, building a broader picture over time and acting as a staging point for more in depth web content.
.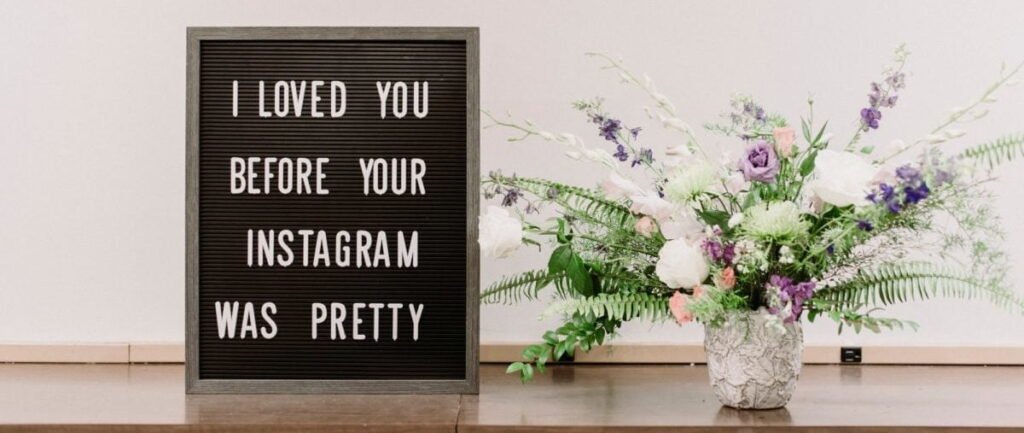 Obviously, like other social platforms, it is reactive, allowing viewers to like, comment and share, and the extensive use of hashtags allows better categorisation that other social platforms, increasing the potential to reach a wider, related audience.
It's more open than facebook and linkedin, allowing people to engage with your brand much easier, and increasing range.
This makes it effective in conveying complex or esoteric messages and building engagement with brands. However, it's more internalised than other platforms, and it's less effective in promoting web content for example, as it doesn't allow promotion of URLs other than in the Bio section.
What makes instagram better
This obviously depends on what you are trying to do, your audience demographic, your business and content type, and a whole host of other things, but, making it simple, Instagram is effective if your business is involved in one of the following areas:
Younger demographic
As with all marketing tools and business decisions, you need to start by understanding your audience, and picking tools that will help you reach and engage with them rather than finding an audience which is active on your tool of choice.
That being said, if your audience is in the 18-30 age bracket and are active on mobile, then there is a high chance that they have an active Instagram account, and are more likely to be active on this than on Facebook, which tends to be more relevant to an older age segment
Instagram Users are active
Research demonstrates that instagram users are more active, with users being 60% more likely to like and share on Instagram than facebook. Whether this relates to the demographics or the platform is open to debate, but it's clear that increasing reach is easier on instagram. As mentioned above, Instagram users are more likely to react to imagery than text, so the type of content you create will have a bearing
Instagram users are buyers.
Instagram marketing has proved very effective in driving buyer behaviour in consumer markets, especially where the product's value is intangible and easy to transact. 87% of people surveyed in a facebook survey said they took action after seeing a product's information on Instagram, so it's worth looking into more, especially if you have eCommerce capabilities.
Instagram marketing is better at communicating visual characteristics
If your business's brand or product identity is visual in nature, then the availability of strong, built in video and image tools, makes Instagram a strong marketing choice, as it allows you to communicate more effectively.
This makes instagram marketing especially strong for design led brands such as clothing, make up and tourism, but also for more mobility based brands such as sporting goods and teams or trainers and instructors. Yoga and alternative therapies work well here especially.
Instagram is better suited to mobile.
As the majority of online activity is now mobile based, with more searches happening on mobile than on desktop, mobile optimisation is key. Google is now more interested with how a site performs on mobile than desktop for example, so it's important to get this right for your users.
Instagram is built around mobile use and offers a much better experience for mobile users than those on desktops, whether you are a content creator or consumer.
However, there is a downside. Video on instagram is optimised for mobiles hence the default format is portrait rather than landscape, which does affect the type of content that works well.
Instagram features and how to use them
Most social platforms offer similar functions, but call them different things, which can add to confusion and puts many people off using different platforms. What are the main features of Instagram and how can you benefit from using them
Posts
Posts are the core of the instagram experience and allow users to publish short content in test, image or video format to users. Images can have filters applied to optimise the content or make it more fun and users can tag people or locations in an image.
Videos up to 60 seconds in length can also be posted, and are becoming more popular because people tend to engage more with video, which is doubly important as it can also boost your chance of being seen as the algorithm rewards higher levels of engagement.
Text content can be added to support the image, but you can't add clickable links, which reduces the effectiveness of Instagram marketing as a blog promotion tool
Hashtags
Hashtags are ubiquitous now across all social media, but used in slightly different ways. If you don't know what they are, the best description is that they represent category tags, allowing users to easily see the latest and most relevant content on a specific subject. Think of them as the social media equivalent of keywords for SEO.
Instagram allows users to include a lot more hashtags on posts that other platforms, where 1 or 2 are best. Getting the right hashtags will obviously affect how many people outside of your current subscribers will see your posts and hence your ability to increase the size of your audience.
DM's (Direct messages)
Direct messages allow one to one contact with your audience in a private manner, similar to email or whatsapp, or most other platforms. This allows greater engagement and the ability to use Instagram as a lead generation or service delivery platform.
Live Instagram video and IGTV
Youtube is the second largest search engine after Google and for good reason. Video is a highly effective medium for communicating, as it combines the ability to impart the density of information that you get with text, with the passive nature of audio and image based communications.
Video posts are limited to 60 seconds on Instagram but the platform does provide two other options for longer content.
Live Video
Instagram live is similar to Facebook live in that it allows the creation of scheduled live video events that people can opt into and watch. These tend to be longer, and more persistent than video posts, forming part of the Stories functionality on instagram. These are very effective for webinars, classes and demonstrations, and offer some interaction from users via comment.
One thing to remember though is that Live video is not permanently held on your page by default and will disappear after 24 hours unless you change the settings on the video.
Live video used to be limited to 60 minutes but this has now been extended to 4 hours.
IGTV
IGTV is the youtube of Instagram allowing you to create and post longer content on your page. The big difference between this and live is the fact that content is created offline, and the expectation is that videos will be edited and optimised before upload hence needs to be more professionally created.
Instagram Stories
Instagram stories add snapchat like content to your feed. These are collections of posts and content that allow you to communicate a time limited set of images or videos about a subject that disappear after 24 hours. This can let you post about an event that is relevant today, but you don't really want on your account forever.
Instagram Shops
As it's focus is keeping people on the platform, it's difficult to promote products that are sold via Amazon or ebay for example, and to support eCommerce, Instagram allows users to create Shops which offer the same basic eCommerce experience within the platform.
Facebook Integration
It's also worth noting that facebook owns instagram, and therefore your facebook and instagram profiles can be linked, allowing you to promote on both platforms at the same time. This can be both a benefit or a curse, as you have to comply with the business rules of both sites, which can be very restrictive.
Is Instagram Marketing right for my business?
Instagram marketing isn't for everyone, it requires a level of dedication to creating strong visual and video content that is relevant to your business needs, your product and your market. So, if you're selling accountancy services, it's probably not for you!
Where you are looking to build a personal connection to your audience based on your personality, rather than your skill set
Where movement or interaction is key to your brand, like personal trainers, yoga instructors etc.
Where design or visuals are a big part of your brand, such as food and drink, location based businesses such as tourism, or clothing brands where the look is more important than descriptions.
If you are looking to educate in any creative or physical subject, such as arts and crafts, physical activity or wellness based activities. It works well for people selling craft goods for example, as you can demonstrate the product in use
The brand is targeting a younger demographic. 18-30's are more active here than on facebook, or twitter for example.
Its a simple product to sell online. Low engagement purchases are perfect for eCommerce, and if you have online supply chains set up, instagram promotion will work very well.
If you are communicating something intangible or that is difficult to describe. The feelings experienced during use may be a key to a product's value, such as taste, comfort, relaxation, etc, which are very difficult to describe.
Its a simple product to sell online. Low engagement purchases are perfect for eCommerce, and if you have online supply chains set up, instagram promotion will work very well.